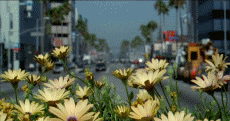 I realized with some friends this morning that I have serious insecurities and fears about having a girl.
A couple of years ago, I would have thought the opposite would be true, since I grew up with 2 other sisters and never had a brother.
Although I felt like a COMPLETE IDIOT for the way I was acting, I knew God was going to use it to show me somethings I didn't want to face. It's so funny how you pride yourself on the fact that God has done some great things in your life to make you more like Him, and then He again brings something to the surface to show you that you have much more work to do. Will I ever get to the place where I feel completely grown in God? I doubt it. But I don't want to shield Him from doing the surgery that needs to be done.
2 Corinthians 3:18
"But we all, with unveiled face, beholding as in a mirror the glory of the Lord, are being transformed into the same image from glory to glory, just as by the Spirit of the Lord."